Jl. RTM Kelapa Dua No. 40 Tugu, Cimanggis, Depok – Jawa Barat 16951
Picotel Nusantara is a provider of mobile network engineering services. Our company design, maintenance, and support mobile telecommunication networks for telecommuncation equipments and Project Implementation.
We are experienced team, supporting many kind of project Telecommunication in Indonesia. With our extensive experiences in telecommunication project, we are able to deliver high quality service, provide our client faster & informative report, thus making our client business very efficient.
We are independent company and commit to ensure all our services professionally.
Our mission is try our best to achieve our vision and goal :
We are experienced
We are oriented on client satisfaction
We are always improving
We Are Certified, Legal and Experienced
Certified by POSTEL Kemkominfo Indonesia, we focused  deliver our best experience to our clients, and with our expertise in telecommunication technology we are confidence to reach our clients satisfaction goal.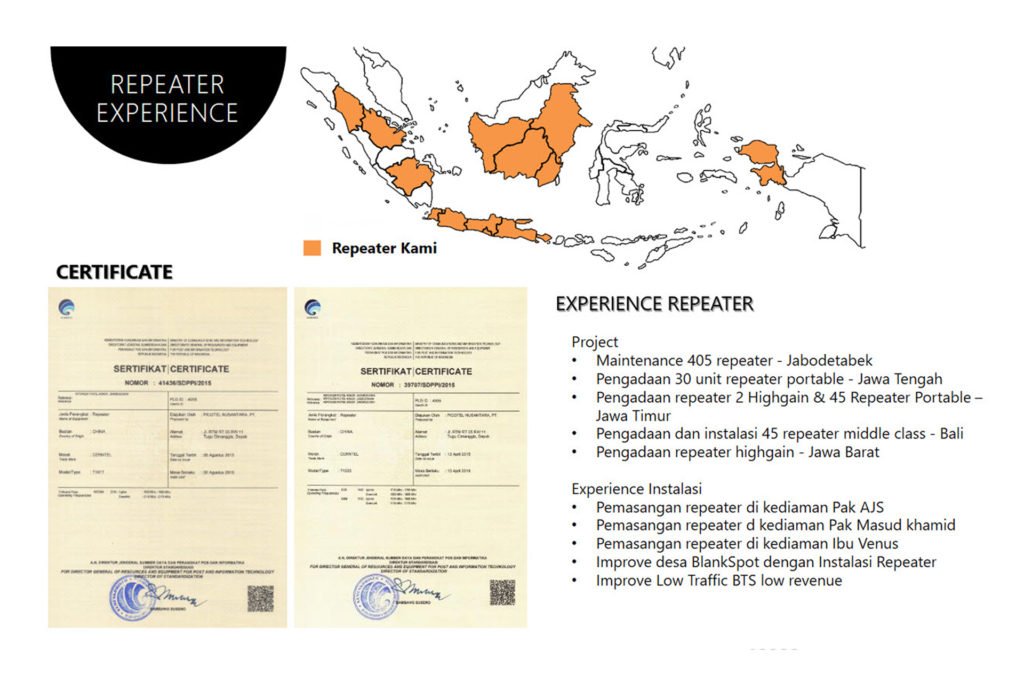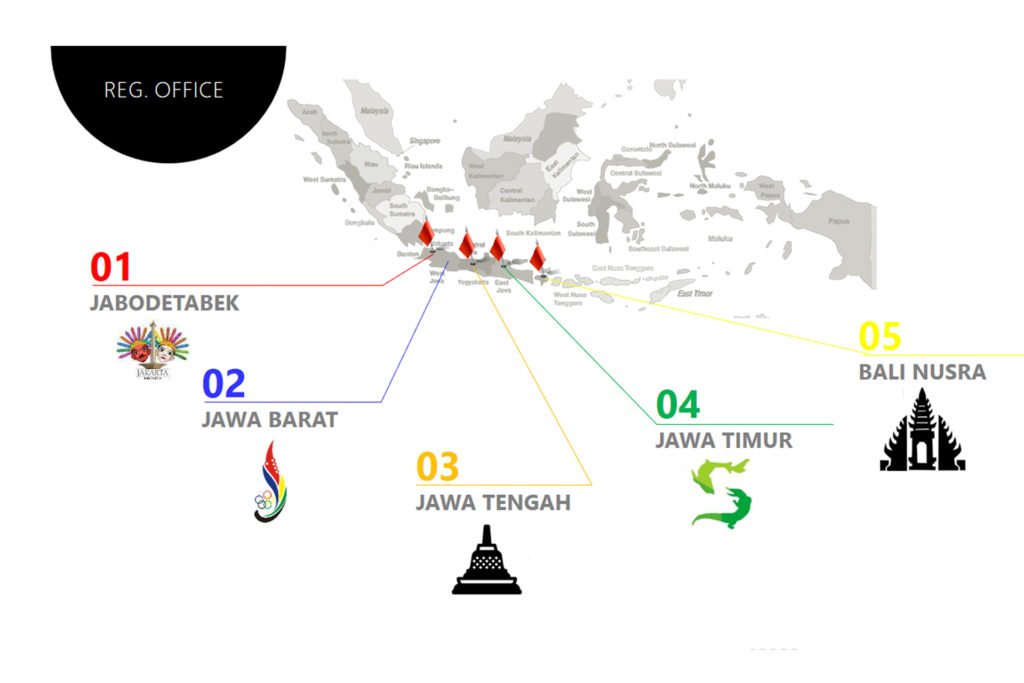 Single Agent Brand (ATPM) for CERNTEL
We make sure our clients get the best and excelent quality repeater, and also for after sales service support.